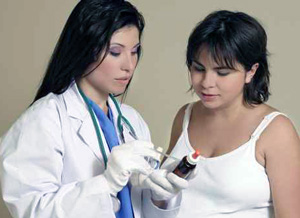 We've provided a comprehensive set of pre-operative and discharge instructions for the procedures we offer at Johnson County OB/GYN, as well as exercise guidelines and listings of mammogram facilities and gastroenerology practices.
Tubal ligation, sterilization
Hysteroscopy
Myomectomy - surgical treatment of fibroids
Laparoscopy
Ovarian Cystectomy
D & C
LEEP - surgical treatment of cervical dysplasia
Surgical management of miscarriage
Undergoing surgery is usually a significant medical event in a woman's life and we do not take your trust in our care for granted. To make your surgical experience as smooth as possible, patients are encouraged to review the preoperative and postoperative instructions for their procedure.
Click on the icons below to download an Adobe Reader® file. If you don't have Adobe Reader, click here for a free download.

Discharge Instructions