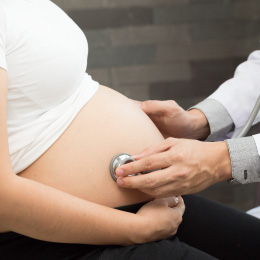 We have been providing high quality obstetrical care for over 40 years. Over that time, we have strived to continue to change with the advancement of medicine and patient care. One of those changes was to move towards a community approach with our OB patients.
We strive to provide patient- and baby-focused care
One of our physicians is located at the hospital daily

Allows prompt response to emergent hospital patient needs
Allows patients more autonomy in their birth process
Results in less intervention
Results in lower Cesarean deliveries

In office ultrasound with email access to images
Lactation support
Postpartum mental health support
In house laboratory provided by LabCorp
On-site non-invasive prenatal testing
Convenient easy parking
We want you to feel comfortable and heard throughout your pregnancy and to do that better we have you meet all our physicians during your pregnancy. This is to ensure that if you need care from any of our providers you feel comfortable.
Current Patient Resources


Prenatal Guide