Abigail Proffer, MD, FACOG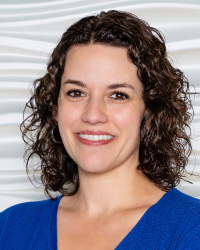 Undergraduate
BA, Neuroscience and Behavior, Vassar College, 2004
Minor: Ethics, Social and Political Philosophy
Medical School
Dartmouth Medical School, 2008
Internship
University of Connecticut, 2009
Residency
University of Connecticut, 2012
Board Certified
American Board of Obstetrics and Gynecology
After growing up and graduating from high school in Prairie Village, Kansas, Dr. Proffer attended Vassar College in Poughkeepsie, New York. After receiving her undergraduate degree from Vassar, Dr. Proffer moved to Hanover, New Hampshire, where she earned her medical degree and served as the representative to the Association of American Medical Colleges for both Dartmouth Medical School and the Northeast region of the organization.
Following medical school, Dr. Proffer completed her residency in Obstetrics and Gynecology at the University of Connecticut and affiliated hospitals in Farmington and Hartford, Connecticut. One of the highlights of her residency was the advanced training Dr. Proffer received in minimally invasive and robotic surgery. She has put that training to excellent use at Johnson County OB/GYN performing a wide variety of OB/GYN surgical procedures, using minimally invasive techniques when possible. She also enjoys caring for pregnant patients and women of all ages and stages of life.
Dr. Proffer's family includes her husband, Joe Lordan (a Boston native), and darling twin girls who have inherited her beautiful dark, curly hair! The girls started preschool this year and every day they are eager to share about the new things they are learning. Outside of work, Dr. Proffer enjoys family time, reading, traveling and the outdoors.
.